Low Cell Number ChIP-Seq
Genome-wide binding profiles from as few as 50,000 cells
Standard ChIP-Seq protocols require at least 10,000,000 cells to perform ChIP-Seq, a number that is unattainable for many primary cell types. As a result, for some cell types, one of the major obstacles preventing researchers from generating quality ChIP-Seq data is the limited cell numbers available for those cell systems. Until now.

Active Motif's Epigenetic Services group has made significant improvements to our ChIP-Seq protocols and pipeline, and as a result, we have reduced starting material requirements by 1,000 fold!

See for yourself, browse some of our complete data sets:



Ideal for the analysis of:
Live FACS sorted cells.
Samples isolated from magnetic-activated cell sorting.
Primary tissues or cells such as pancreatic Beta cells.
Limited patient samples.
Small human biopsies.
Sample Requirements:
50,000 cells for histone modifications.
100,000 cells for transcription factors and histone modifying enzymes.
The Low Cell Number ChIP-Seq Service includes:
Customers submit cell pellets or small frozen tissues, then we:
Fix samples, prepare chromatin and sonicate.
Perform ChIP with a ChIP-validated antibody.
Construct ChIP-Seq libraries.
Perform Next-Gen sequencing.
Analyze the data and deliver it to the customer.
To learn more, send us an Epigenetic Services Information Request. You can also download Active Motif's Epigenetic Services Profile.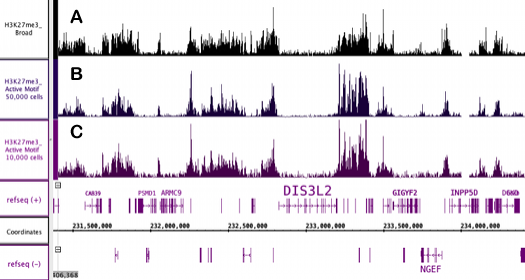 Figure 1: Comparison of ChIP-Seq data generated with 50,000 and 10,000 cells
---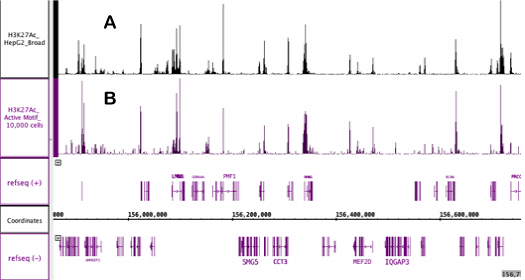 Figure 2: Comparison of ChIP-Seq data generated with 10,000 cells
---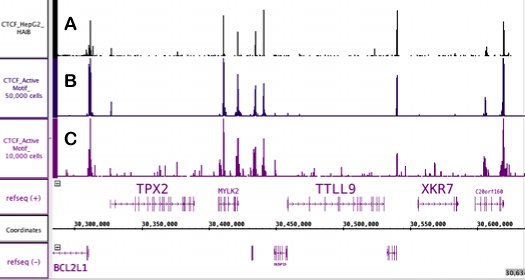 Figure 3: Comparison of ChIP-Seq data generated with 50,000 and 10,000 cells
---