LavaCell™ Live Cell Membrane Staining
生細胞および固定細胞の迅速な細胞膜染色試薬
LavaCell™ は低分子, 中性, 細胞毒性がないといった特長を持つ化合物で, 生細胞や固定細胞内ですぐに拡散し, 明るいオレンジ色の蛍光を発します。またLavaCell™ は, 一般的に使用されるレーザーで励起する蛍光化合物で, 細胞生物学分野で通常使用される青色, 緑色, 黄色の発色プローブと同時に使用することが可能です。
LavaCellは中性分子で細胞膜透過性のため, 染色前に細胞透過処理等を行う必要がなく, 細胞内のタンパク質の遊離アミノ基と迅速に反応し, 明るいオレンジ色の蛍光を発します(図 1)。またLavaCell™は核酸を染色せず, 細胞増殖にも影響を与えません。さらにLavaCell™は一般的に使用されるレーザー励起源(405, 488, 532 nm)に適合し, ストークシフトが100nm以上と大きく, 最大蛍光発光波長は610nmです。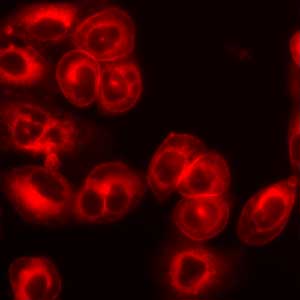 Figure 1: 図 1: LavaCellによるCHO細胞の染色
LavaCell の利点
水溶性の特長をもち, 細胞を蛍光染色します。
タンパク質と結合して蛍光を発するため, 結合していない色素を洗浄する必要がありません。
細胞内に迅速に透過されます。
細胞の増殖や生存に影響を与えません。
ストークシフトが大きいため, 他の蛍光試薬と同時に使用できます。
LavaCell™ is a small dye that readily diffuses into live or fixed cells, where it stains the plasma membrane and internal membranes such as the Endoplasmic Reticulum, the Golgi and the nuclear envelope. This staining pattern has been shown in a number of different cell-lines (Figures 2 and 3).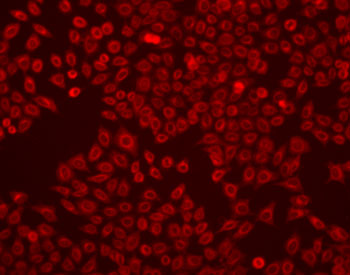 Figure 2: Staining of live HeLa cells with LavaCell.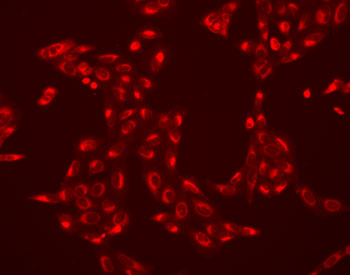 Figure 3: Staining of live U2OS cells with LavaCell.
LavaCell, which can be excited with commonly used light sources between 405 and 532 nm, has its emission peak at 610 nm. This broad Stokes shift not only effectively separates the fluorescent emission from the excitation wavelength, it enables LavaCell to be used in co-staining with other cellular stains or other fluorescent dyes (Figure 4).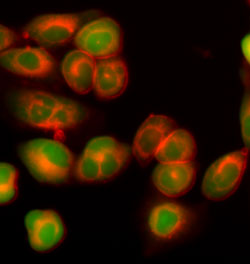 Figure 4: Co-staining of live CHO cells with LavaCell and calcein AM.
In addition to fluorescent microscopy, LavaCell has been shown to work in fluorescent plate-based assays for monitoring cell coverage of cell culture plates or individual wells of a 96-well plate. In addition, LavaCell can be used in High-throughput Screening (HTS), where it can be used to monitor changes in cell proliferation of the entire cell population (Figure 5), or proliferation of individual clones in cell colony growth assays.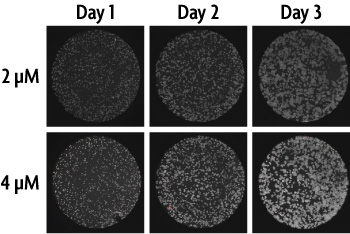 Figure 5: Cell proliferation of HeLa cells monitored by LavaCell staining.
Contents and Storage
200 µg (1 mg/ml) in DMSO. Store at -20°C in the dark. Contents guaranteed 6 months when stored properly.