Suspension Cell FACE™
adapt any FACE Kit for use with non-adherent cells
The Suspension Cell FACE module was designed to be used with any colorimetric or chemiluminescent FACE Kit; it provides you with 96-well filter plates that make it easier to perform washing & liquid handling steps through use of an appropriate vacuum manifold.
Simply substitute the filter tissue culture plates provided in Suspension Cell FACE for the standard 96-well plates supplied with FACE Kits, and use the Suspension Cell Blocking Buffer in place of the Antibody Blocking Buffer. In addition, fluorescent Hoechst stain is included for normalizing results, as the Crystal Violet stain included in FACE Kits stains the filters of the 96-well filter plates.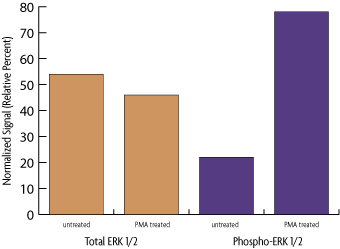 Figure 1: FACE ERK1/2 with the Suspension Cell FACE module.
FACE™ の使用法
96ウェルプレートで細胞を培養し, 目的の経路を誘導する刺激を与えます。刺激を与えた後, 細胞を固定することでリン酸化を含むタンパク質修飾が保持されます。ブロッキング反応の後, それぞれのウェルに目的タンパク質に特異的な一次抗体, 続いてHRP標識二次抗体を加えます。その

図1: FACE の操作法
Contents & Storage
Two 96-well filter colorimetric or chemiluminescent tissue culture plates, FACE Blocking Buffer and Hoechst Stain. Store reagents at 4°C. All reagents are guaranteed stable for 6 months when stored properly.