Mitochondrial Fractionation Kit は哺乳動物細胞から高濃縮されたミトコンドリア画分および細胞質画分を抽出するためのキットで, アポトーシスや多くのシグナル伝達経路で起こるタンパク質の細胞内移動の解析を単純化できます。操作方法は簡便で, 超遠心を行う必要がなく, 毒性のある化学物質を使用しません。
| Name | Format | Cat No. | Price | |
| --- | --- | --- | --- | --- |
| Mitochondrial Fractionation Kit | 100 rxns | 40015 | ¥56,000 | Buy |
The Mitochondrial Fractionation Kit's high-quality reagents and optimized protocol eliminate cross-contamination and produce high yields of properly segregated mitochondrial & cytosolic fractions (Figure 1). Extracts are ideal for use in procedures that require mitochondrial extract, like gelshift assays, Western blot analysis, ELISA or other assays.
The Mitochondrial Fractionation Kit advantage
Quality-controlled reagents ensure reproducibility
No need to optimize your own procedure
Complete kit contains all required reagents
Prepare both the cytosolic & mitochondrial fractions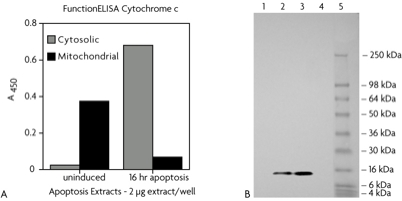 Figure 1: Localization of cytochrome c in HeLa cells.
Contents & Storage
Each Mitochondrial Fractionation Kit contains sufficient reagents to perform 100 mitochondrial and cytosolic extractions from a 100 mm tissue culture dish of cells grown to confluence.
Search our database of customer publications that have used our Mitochondrial Fractionation Kit.
---