Novel Epigenetics and Integrative Multiomics Methods for Sensitive Detection of Epigenetic Alterations: Potential to Understand Chromatin Control of Viral Infection
This poster was presented at the NIH Chromatin Control of Viral Infection Conference, 2022. The presentation features the incorporation of the PIXUL® Multi-Sample Sonicator as an intregal part of sample preparation in single-cell multiomic analysis via ATAC-Seq and RNA-Seq.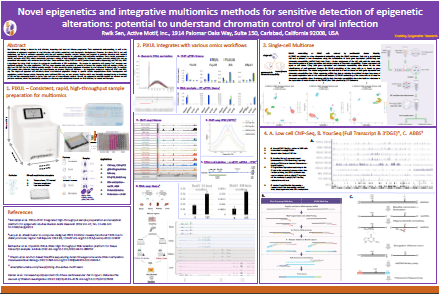 Please note: The submission form below may not display on all browsers. For best results, we recommend using Chrome or Safari as your web browser. If you are having problems accessing the form, please contact technical support.