Management Team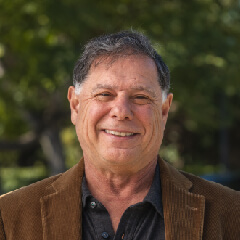 Joe Fernandez
Chairman
Joe's Bio
Joseph Fernandez at the young age of 28 was one of two co-founders of Invitrogen, Inc (LIFE Technologies)., a molecular biology company headquartered in Carlsbad, California. Mr. Fernandez developed and helped launch the company's first commercial products. As a senior member of the management team for over ten years, he and his colleagues built Invitrogen into the leading supplier worldwide of molecular biology tools for cloning and expression. Mr. Fernandez was involved in virtually all aspects of the company - including licensing, R&D, operations, business development and marketing. Mr. Fernandez left Invitrogen after their Nasdaq IPO in 1999. Invitrogen became a top 5 biotech companies in the world and was purchased by Thermo Fisher. Mr. Fernandez started Active Motif in 1999 and specializes in genomic tools and platform technologies for Epigenetics and Gene Regulation. Active Motif is considered the world leader in Epigenomics and Epigenetics. Prior to joining Invitrogen, Mr. Fernandez worked at Stratagene, where he helped develop and commercialize novel products for the then-infant field of molecular cloning. Mr. Fernandez received his undergraduate degree from Hiram College in Ohio. He pursued post-graduate work in Bowling Green, Ohio in microbial genetics before accepting the position in industry. Mr. Fernandez is the author of a number of scientific papers and has edited chapters and a textbook on several topics of molecular biology and has more than 20 patents in the industry. Mr. Fernandez is an active member in Hiram College (Ohio) board of trustees and involved in several non-profit organizations through the Family Foundation. Mr. Fernandez chairs or is a member of boards representing the NASDAQ USA, AIMS UK, and Frankfurt Stock Exchange, Germany.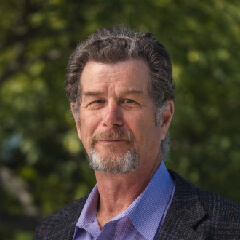 Ted DeFrank
President & Chief Operating Officer
Ted's Bio
Ted joined Active Motif in April of 2007, having previously served on its Board since 2006. Prior to joining Active Motif, he was an independent operations management consultant and served as "interim" CEO of Assay Designs. Previously he was President and General Manager of Pierce Biotechnology from 2000 to 2004, steering its strategy and managing its operations including the Endogen product line. Pierce's protein biochemistry products grew from $40M to over $80M during this period. Before joining Pierce, he was COO of Invitrogen, assisting in preparing the company for its IPO. The early part of his commercial career was with Stratagene from 1985 through 1995 working at the bench purifying DNA modifying enzymes and manufacturing DNA cloning vectors and kits and managing various operational and manufacturing operations, departing as Vice President of Operations. He also spent time as a lab technician at Scripps Clinic and Children's Hospital, L.A. after graduating from U.C.S.D. with a B.A. in Biochemistry and Cell Biology. In addition to serving on the Board of Active Motif, he also served on the Board of Assay Designs, Imgenex and PAGEgel as well as the non-profit, Just In Time.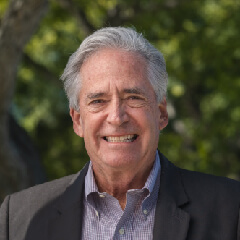 Patrick Yount
Chief Financial Officer
Patrick's Bio
Patrick joined Active Motif in October 2018 as Chief Financial Officer. Patrick is an experienced financial executive working with both start-up and high growth companies providing the financial leadership to manage their growth and ensure a successful exit for their investors. Patrick has spent the majority of his career as an executive in private equity backed companies as either CFO or COO leading seven companies to successful exits ranging from public offerings to sales to strategic competitors. His experience has covered companies operating in a variety of Healthcare and Life Science sectors from products (respiratory care, bioabsorbable stents and catheters), devices (digital pathology and molecular diagnostics) to services (health and wellness). He has successfully raised capital in private and public markets including, commercial bank lines, private placement of equity and debt capital and the successful IPO for an emerging technology company in interventional cardiology. Patrick graduated from San Jose State University with a degree in finance and is a graduate of the General Electric Financial Management Program.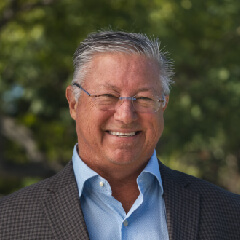 Fritz Eibel
Chief Commercial Officer
Fritz's Bio
Fritz joined in December 2019 as the Senior Vice President of Global Sales and is now Active Motif's Chief Commercial Officer. Mr. Eibel brings more than two and a half decades of broad-based experience and insights in the life science tools and in-vitro diagnostic market segments, with an eye on new and emerging growth opportunities. He currently assists the organization on specific corporate development projects and leads the commercial team. Previously, he served as the Chief Marketing Officer and was a Board Member for MolecularMD, a precision medicine company which was acquired by ICON plc. Mr. Eibel has also held leadership positions at RainDance Technologies, Sequenom, Gen-Probe Inc., Life Technologies Inc., and Roche Diagnostics Corporation. Mr. Eibel has been involved with high growth companies and has aided in successful M&A events throughout his career. Fritz received a double-BA in Biology and Chemistry from Indiana University and his MBA from the University of Indianapolis.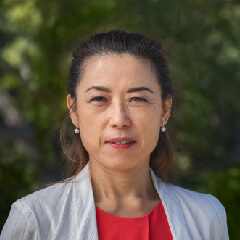 Eva Wang, Ph.D., MBA, CTO
Chief Technology Officer
Eva's Bio
Eva joined Active Motif in December 2021 as Chief Technology Officer. Eva has more than 20 years of industrial and academic experience focused on the intersection of computer science, biology, machine learning, and statistics spanning biomedical research, molecular diagnostics, and therapeutics. She recently served at Epic Sciences as the Vice President of translational Research & Development, responsible for the translational genomics wet lab and all computational technology dry lab. Before Epic Sciences, Eva served at the Gladstone Institutes as Director of Bioinformatics, leading a team of cross-disciplinary computational scientists and engineers to bring cutting-edge technology to the Gladstone scientific community. Before this, Eva held various leadership positions with responsibilities spanning from dry lab to R&D and Operations at four successful biotech startup companies, one of which was acquired and three completed IPOs. Eva holds a BS in Microbiology, Ph.D. in Computer Science from UC Santa Cruz, and an MBA from the Wharton School of Business.