マウス抗体の一部のアイソタイプは、標準的な免疫沈降およびクロマチン免疫沈降実験で用いられる,プロテインG共役アガロースビーズ/磁気ビーズと十分に結合しません。これは,プロテインGビーズとマウス一次抗体の両方と強い親和性で結合する,抗マウスIgG架橋抗体(anti-mouse IgG bridging antibody)を使用することによって改善されます。プロテインGビーズのためのマウス一次抗体の親和性の増加により、マウスIgG用架橋抗体の使用は,マウス一次抗体を使う全てのChIPおよび免疫沈降実験の結果を改善するのを助けます。
| Name | Format | Cat No. | Price | |
| --- | --- | --- | --- | --- |
| Bridging Antibody for Mouse IgG | 500 µg | 53017 | ¥21,000 | Buy |
The Bridging Antibody for Mouse IgG helps improve immunoprecipitation (ChIP and IP) experiments that use primary mouse antibody by improving the affinity of the mouse primary antibody for the protein G-conjugated agarose/magnetic beads that are used in immunoprecipitation (Figure 1).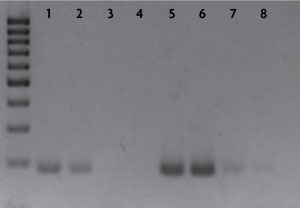 Figure 1: Improvement in ChIP using the Bridging Antibody for Mouse IgG.
Contents & Storage
Five hundred µg of affinity-purified anti-mouse IgG in PBS, 30% glycerol and 0.035% sodium azide. Store at -20°C. Guaranteed stable for 6 months when stored properly.