Cell transfection & transformation are important to anyone studying the effects & regulation of genes and their encoded proteins. Active Motif offers several innovative tools for these areas of research, including the
LightSwitch™ Luciferase Assay System
for measuring the functional activity of promoters and 3´UTRs in living mammalian cells, and the novel protein delivery reagent
Chariot™
, which efficiently transports biologically active proteins, peptides, and antibodies directly into living cells.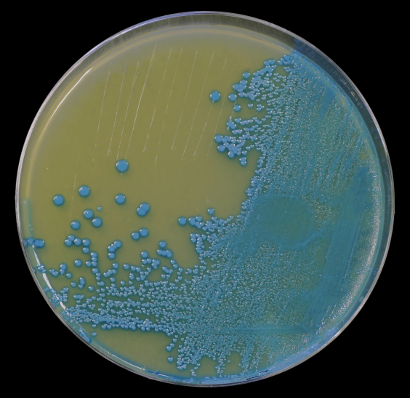 RapidTrans™ Chemically Competent Cells
If you're a busy researcher who doesn't want to waste time or money, our RapidTrans™ Competent cells are for you. The kit includes high-quality chemically competent E. coli with an efficiency of > 1 x 108 cfu/µg pUC19 DNA, SOC media and supercoiled pUC19 DNA control. Individual tubes (including a 96-tube tray) and flexible ordering options make it easy to perform 1 or 96 cell transformations at a time, eliminating the reduced efficiencies that occur as a result of repeated freeze / thaw cycles.
Why choose RapidTrans™?
Freedom to use anywhere from 1-96 reactions
No wasted reactions
Efficiency of > 1x108 cfu/µg
Economical pricing
Adaptable to high-throughput use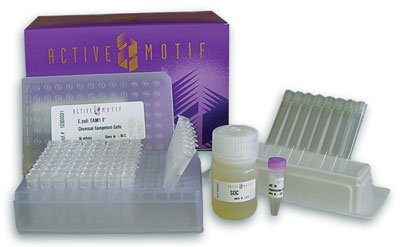 RapidTrans provide everything needed for high-efficiency transformation.
Name
Format
Cat No.
Price
RapidTrans™ TAM1 Competent E. coli
1 x 96 rxns
11096
Discontinued
5 x 96 rxns
11596
Discontinued
RapidTrans Competent E. coli は高品質で, 形質転換効率は > 1 x 108 cfu/µg pUC19 DNAです。本製品はコンピテント大腸菌の他にSOC 培地, スーパーコイルpUC19 DNAコントロール, マルチチャンネルピペッター用の滅菌済みリザーバーが含まれます。
RapidTrans の利点
使用する反応ウェルを1-96個の範囲で自由に選択できます。
安定して高い品質と効率を示す大腸菌です。
形質転換効率は > 1x108 cfu/µgです。
経済的です
ハイスループット対応です。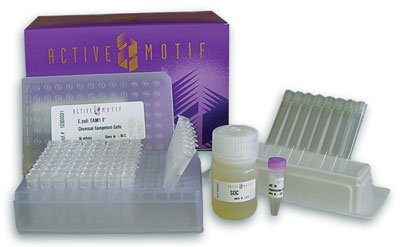 TAM1株の遺伝子型
mcrA Δ(mrr-hsdRMS-mcrBC) Φ80lacZΔM15 ΔlacX74 recA1 araD139 Δ(ara-leu)7697 galU galK rpsLendA1 nupG
RapidTrans TAM1 E. coli is a chemically competent strain that has been genetically modified for use in cloning, plasmid preparation and library construction. The cells are supplied with an efficiency of > 1 x 108cfu/µg.