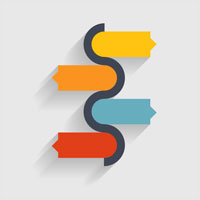 RNA-Seq is a powerful tool for measuring gene expression changes with many applications including:
Assessing response to treatment or disease.
Identification / characterization of complete transcriptomes.
Investigation of protein coding (mRNAs) and non-coding RNAs (ncRNAs).
Identification of novel transcript isoforms, variants, and alternative splicing events.
Active Motif provides a comprehensive RNA-Seq service that includes everything from isolation of RNA to data analysis. Combine our worldwide leading ChIP-Seq services with RNA-Seq to gain an even greater understanding of your biological system.
RNA-Seq Services Information Request

---
Active Motif's end-to-end RNA-Seq service includes:
Isolation of total RNA from cells or tissues.
Assessment of RNA quality/integrity using an Agilent Bioanalyzer.
polyA+ RNA enrichment or rRNA depletion.
Directional library generation and QC of NGS library.
Next-generation sequencing using the Illumina platform.
Comprehensive bioinformatics and data analysis, including integration of RNA-Seq and ChIP-Seq data sets.
Our expert scientists will also consult with you on project-specific details and outline an appropriate experimental design. Custom bioinformatics / data analysis services are also available.
To learn more about Active Motif's Custom Services, please download our Custom Services Brochure or send us an Epigenetic Services Information Request.