Meet Our Experts
We are excited to offer a behind-the-scenes glimpse into the careers and mindsets of some of our epigenetics experts. Our experts are solving complex challenges, navigating evolving research opportunities in epigenetics, and pushing the field forward.
Make sure to follow us on LinkedIn, Facebook, and Twitter to continue meeting our team of experts that are unraveling the epigenome.

Anne-Sophie Berthomieu
Sales and Marketing Specialist
Read Anne-Sophie's Interview
Active Motif: What part of the world are you from?
ASB: I was born in Perpignan in the South of France. It is a wonderful region between the Mediterranean Sea and the Pyrenean Mountains. Currently I live in Lyon, France. It is close to the Alps and it is very famous for its gastronomy.
AM: Can you tell us about your role at Active Motif?
ASB: I was previously a client of Active Motif, and used the reporter vectors to study miRNA. The innovative tools developed by Active Motif as well as the very good client support brought me to apply for a role here. I joined the company in the spring, 2019. I am a Sales & Marketing Specialist, located in our European office in Belgium. I am also the PIXUL Field Application Specialist for the European region.
AM: Now that you're here, how would you describe Active Motif?
ASB: Innovative. Originality in scientific approach. Excellent client relationship.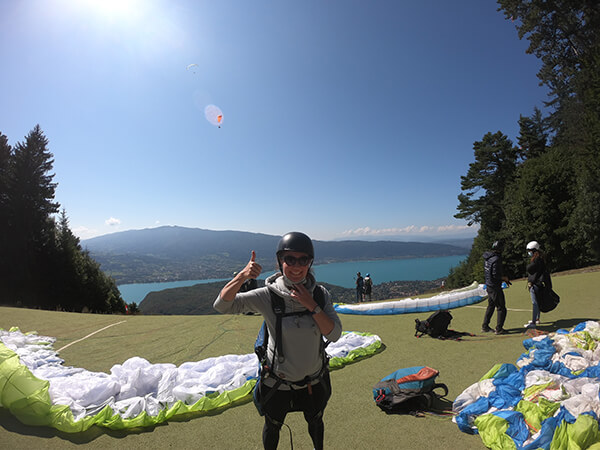 AM: Let's talk epigenetics. What attracted you to this field of study?
ASB: I studied in deep depth both molecular biology and genetics at University. Obviously, the genetic code is not enough to explain how the body works. How chromatin is regulated, accessible or not, and organized is an important level of regulation that must be understood to fully decipher disease mechanisms.
AM: What's the hottest (or most important) trend you see today in epigenetics research?
ASB: I think single-cell genomic, epigenomic, and transcriptomic analysis are the hottest trends. These open the doors to a full understanding of complex mechanisms in heterogeneous cell populations or tissue, in healthy and pathological conditions.
AM: What do you think will be the next big discovery in epigenetics?
ASB: By combining different approaches such as WGS, RNA-seq, ATAC-Seq, Hi-C, and Bisulfite WGS, I believe we will be able to link DNA sequence and methylation to chromatin conformation and the resulting transcriptome. In short, get the big picture!
AM: What advice would you give to someone interested in making the transition from academia to biotech?
ASB: When working in academia, you may have the perception that you're "only" doing research. But leading a research project needs a lot of business skills, including project management, intelligence surveillance, budget and schedule management. PhDs are trained to find the best solution to answer a biological question, adjust protocols, and comprehensively explain their results. I think all these skills are useful in Biotech companies, in both their R&D but also in a sales/marketing position. Our clients are researchers, so understanding and knowing their expectations is crucial to offer the best technical solution.
AM: What would you do (for a career) if you weren't doing this?
ASB: I don't see anything outside biology I would like to do more. Molecular biology is really a passion for me, and I don't see any fields more interesting except maybe physics and mathematics, but I would need to go back to school to work in these fields!
AM: When the lab coat comes off, what do you like to do (outside of work)?
ASB: I love sports and I am regularly practicing running, climbing, and African dancing, as well as skiing in winter. I am also involved in non-profit work, in an association helping obese people to lose weight with sports, diet, and psychology. I also enjoy spending time with my husband, my family, and my friends. When there is no pandemic, my husband and I love to travel around the world and discover foreign cultures.
AM: If you could have dinner with anyone (dead or alive), who would it be? And why?
ASB: Thomas Pesquet! He is a French astronaut who went twice to the International Space Station, and led it during his last journey. When I was younger, it was a dream to think of space travel, so I would be delighted to hear about his experience.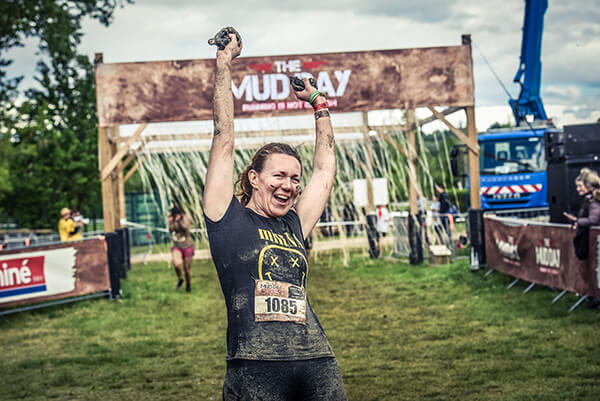 AM: What is one food that you cannot resist? OR, if you could only eat one meal for the rest of your life what would it be?
ASB: It is very "cliché" for a French girl, but without any hesitation, it is cheese and bread. There are so many varieties that I could have a different one each day during a year.
AM: Favorite motto or personal mantra?
ASB: "Always look on the bright side of life", even if you need to sing it and visualize the scene in Monty Python's movie "Life of Brian" to have a positive effect!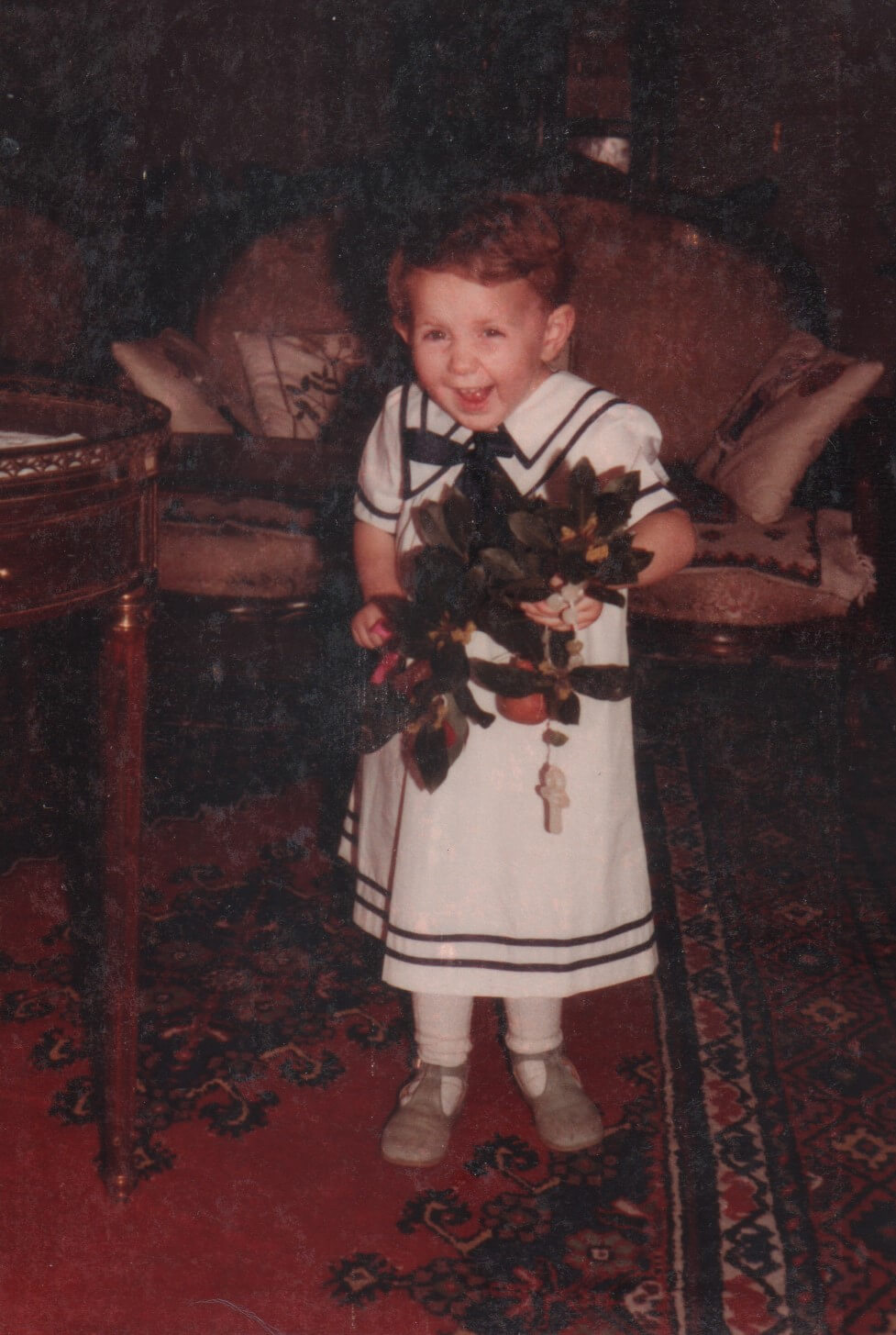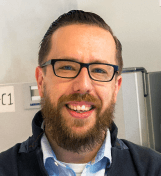 Matthias Spiller-Becker
Key Account manager, Germany & Switzerland
Read Matthias' Interview
Active Motif: How long have you been with Active Motif, what's your role, and which global office do you work at?
Matthias Spiller-Becker: I'm in my 9th year with the company now. I started in the summer of 2013 – wow, time goes by fast! I am part of the European team and am responsible for sales in Germany and parts of Switzerland. The company's European headquarters is in Waterloo, Belgium, but I work from my cozy little flat in the southern part of Germany (close to Heidelberg). I share the flat with my two lovely but wild boys (10 & 6) and my wonderful wife (who is only one week older than me but really likes to highlight this).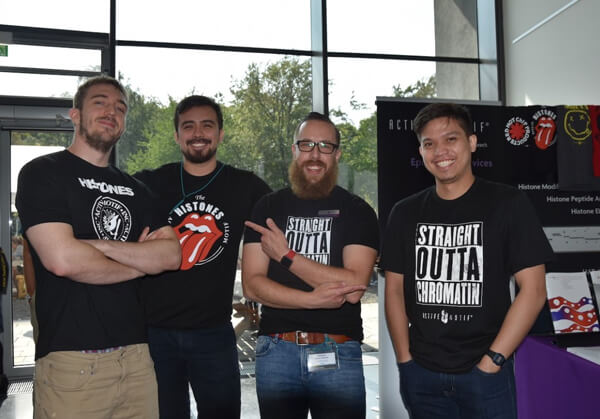 AM: What were you doing before you joined Active Motif?
MSB: Just like today, I was very focused on chromatin pre-Active Motif days. I studied biology and did my Ph.D. in Heidelberg, Germany; I worked on the histone variant CENP-A, the primary epigenetic determinant of centromere identity. Initially, I tried to identify new PTMs on the very long N-terminal tail of CENP-A in Drosophila, using Mass Spec. After two years, I could identify a couple of phosphorylation sites but got stuck when it came to their actual functional relevance (sucks!). I then decided to change my approach and chop off the entire tail and see what happens. And as it turned out, this was an excellent thing to do which was quite a surprise to us at the time since others had done this before, only observing comparatively mild phenotypes. After a "micro-postdoc" of just three months, where I tried to finish my paper which eventually came out seven years later, I left university as I wanted to get a more real-life compatible job than my academic position. I also became a father during my Ph.D. and work-life balance, well, I think you get the point.
AM: Let's talk epigenetics: what attracted you to this field of study?
MSB: It was a coincidence, to be honest. I worked in Heidelberg on cell cycle regulation in yeast when my PI-to-be joined the institute shortly before finishing my diploma thesis. The postdoc in our yeast lab was my diploma supervisor Dr. Yasuhiro Araki! I remember him very fondly; he truly felt like a mentor. He gave me a paper and said it was good. So I read more about histone variants, walked over to the new lab, did a quick interview, and thought, "Let's give this a try!" There was no grand plan for the next 5-10 years in my life, but I always knew that I wanted to do my Ph.D. and that I didn't want to go abroad. Back then, I was fascinated by nearly everything in biology. Hell, I even liked botany! So yeah, coincidence. The position was around the corner, the topic was excellent, and my wife and I didn't need to move. But the real passion for gene regulation manifested towards the end of my studies, entirely and truly after I joined Active Motif.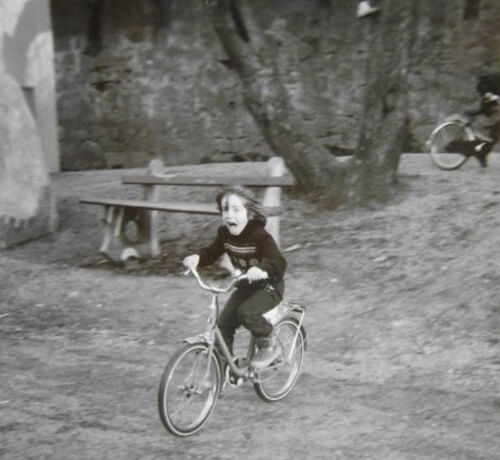 AM: What brought you to Active Motif?
MSB: Okay, that is a long story but one worth telling. When I asked others during my Ph.D., "How did you end up at this company?" it always seemed to be the same story: "Oh, there was this person I knew, and they knew I was a good fit, so it happened naturally!" I found this to be frustrating to hear, especially when you are sitting at your bench during your Ph.D. with another failed experiment, and you start to think, "I only know my lab members, I'm not skilled at anything, and I will never get a proper job!" And during your Ph.D., people tell you how good it is to build a network, but they don't mention how.
I knew that I always wanted to find a job outside academia; I didn't know exactly what and how. But the postdoc position in the same lab seemed so much easier (right!). Just finish the paper in peace, supervise some students, and maybe start on the next paper. After three months, I left the lab and academia, stayed at home, and took over the household and my two-year-old son while my wife went back to her full-time job. But after many applying to countless jobs, there it was a job offer on the web for a Technical Sales Specialist at Active Motif. The job position said, "Ph.D. in biology or even better in epigenetics, not a total obstacle." So, I applied and here I am! Well, it wasn't 100% like that. The thing is, it did indeed all come back to "building a network" and "fostering relationships." During my Ph.D., I was at a Chromatin Conference in Vienna. Nobody cared for my poster apart from a colleague I already knew. He suggested, "Go and talk to Active Motif, maybe they can help you get a PTM-specific antibody for CENP-A." (Which they couldn't, before you ask) So, I left my boring poster and did the unspeakable: I approached the company booth of Active Motif and started chatting with the company's sales rep. It was a pleasant conversation without any success on the PTM part - this must have been year two of my Ph.D. Afterward, back in Heidelberg, that same sales rep and I started to pass by the lab from time to time. And to make a long story short, the position was for the sales rep's former position as she had moved into another role at Active Motif. And after many interviews, including a quick one outside Bellini's pizza in Heidelberg, here I am!
AM: What are your favorite things about working at Active Motif?
MSB: The customer interactions (aka chromatin & coffee chats 😊) and the overall flexibility the job requires. I'm in a sales position, but that involves so much more than just writing quotes. You are doing a little bit of everything (sales, market research, marketing, project management), but I'm still talking science in the first place. Because researchers require content that matters, I need to stay up to date with chromatin research if I truly want to understand what the folks in the lab need to take their work a step further. But my true favorite among all the tasks is working on epigenetics services projects where our clients outsource part of their work to us. Handing over your academic "baby" to others is not an easy task. If scientists ask us to carry out (say) Hi-C, ChIP-Seq, or scATAC-Seq in their precious samples, that's a big step and requires mutual trust and a customer-centric mindset. Accordingly, you need to plan and set up the project carefully, discuss possible pitfalls, best and worst-case outcomes while still being open-minded and flexible for out-of-the-box scenarios. The involved responsibility and the joy you feel once all worked out as anticipated is exactly what drives me the most in my job.
AM: What are you up to when the lab coat gets hung up?
MSB: Family! Spending time with my two kids and my wife is the most important thing to me! It doesn't need to be anything fancy (we are quite boring people), just being together and sharing time is what counts at the end of your day(s). And the little bit of time that's only left to me-myself-and-I is primarily spent playing Table Soccer (also known as foosball in some parts of this world). I train and play in a local club. Ah well, reading, too.
AM: What interests you most about epigenetics?
MSB: Super hard to say! For me, it's often the little things and not so much the big advancements in the field that capture my interest. For instance, I love those papers that find (say) H3K4me3 is actually not necessarily marking active promoters (only). The overall complexity with which chromatin, and therefore gene expression, is regulated is fascinating (and often puzzling) to me; to develop an understanding of the little puzzle pieces and to get a rough idea of a possible bigger picture is really cool—and then taking this understanding and using it for something meaningful beyond the textbook. Call it personalized medicine if you want to give it a fancy name since that's where this is really heading.
AM: What do you think is the hottest area of epigenetics research right now?
MSB: Single topic-wise? Many! But suppose we define epigenetics as the core of gene regulation. In that case, that's likely "taking things apart and putting them together, again," aka single-cell applications and multi-omics, at least from a methodological point of view. And that's not only true for NGS-based approaches. I feel that also proteomics is going through the roof (again). There's so much development going on, but the hard part is not to collect all this "big" data but to put it together into context, to really interpret and understand this as well, and to truly bring it to the patient's bedside to fully enable personalized molecular medicine. All this also drives the (co)development of better algorithms and omics data normalization tools, advancements in AI, and many more. So, in a way, we are back at Systems Biology, right! But more to a single example, I believe that chromatin architecture and conformation (studied by Hi-C and related methods) and therefore the positioning and regulation of a given locus in space and time does hold many surprises and is for good reason one of the big attention centers for many labs, these days.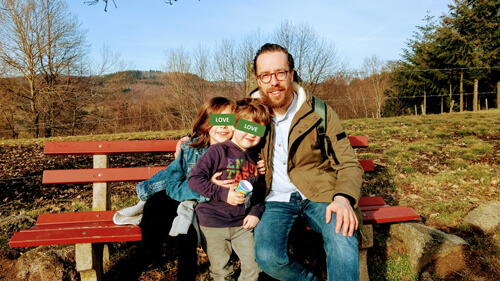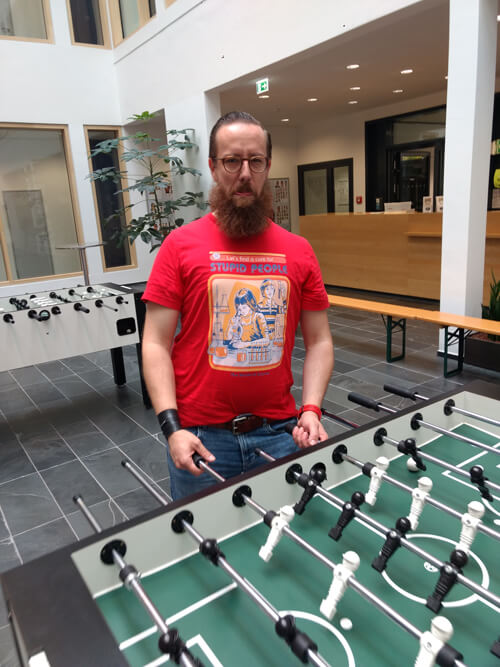 AM: What do you think will be the next big discovery in the epigenetics field?
MSB: That's very hard for me to answer. Personally, I feel that it's likely a multitude of findings that will all culminate in a better understanding of your given gene expression pattern in your given cell(s) of interest, whether that's a cancer (stem) cell or an aging neuron. Sound a bit vague? Yeah, it very much is! My personal hope would be that the next big discovery in epigenetics brings strong and tangible benefits to cancer patients quickly. Fighting a disease that's basically an intrinsic physiological consequence of the complexity of our multi-cellular organismic system and the external cues that feed into it is simply terrible and often overwhelming. And I hope that a couple of the new findings of the epigenetic community helps to turn the tide in the near future.
AM: In your career so far, what would you say is the best advice you have received?
MSB: There are two phrases that are very close to my heart, but I'm not sure if they are really running under career advice rather than holistic truths of life. So, in a way they are never outdated or out of place and therefore likely count as career advice, too. I'll share my first one; "(different) Perception is reality, but facts remain facts." I consider myself a facts-based person and decision-maker. So, therefore, being able to reflect on your own actions and learn from them, as well as act on what you learned, is key to being successful or rather happy in your work and private life. And it never hurts to question something you just heard from someone and ask yourself whether that is really (very) good, or whether it just sounds very good but doesn't work in real life.
AM: What advice would you give to someone interested in making the transition from academia to biotech?
MSB: Be open-minded and ask yourself what you really want to do with half of your day, every day. If the answer is, "I want to spend 24/7 in the lab because it's just too good," then follow this route! But if you are not necessarily bound to your "pipette," it's worth reflecting on what parts of your current job, being a researcher, bring you real satisfaction. If one of the answers is that you really enjoy reading papers, not just printing, and piling them up on your desk, then that is a good start. It shows that you are genuinely curious about other people's work and want to use it to advance your understanding to move your projects forward. Or, if you enjoy guiding others on their projects more than working on what's on the bench, that's also a good sign that you likely fit into many non-academic positions while still staying connected to your scientific love. Many postdocs and students I spoke to over the past couple of years told me that they "want to do what they are good at," but just not at a university. The main driver of moving into biotech seems to be job security, away from the vicious cycle of publishing your work and repeatedly fighting against the same windmills. But knowing what you don't want in work-life is another way to gauge it. Asking yourself what else is there, apart from the experimenter in you, is also super important. It may be that the real skill you have is successfully managing projects from A to Z or that you are just very good with people.

Of course, you need to eventually start somewhere to get the transition into the Biotech industry going. So, talk to people that started where you are right now and are where you think you want to be in the future. Try to get an idea of what these people did along their way. Also, try finding out what companies potentially interest you and what's driving them forwards. Not to be forgotten, always ask yourself what you could bring to a company and if the company you are looking at right now can benefit from your experience and skills (technical and emotional) the most!
AM: What would you do (career-wise) if you weren't in Biotech?
MSB: Ha! You tell me! I'm in love with gene regulation; there is no plan B.
AM: What is your favorite motto or personal mantra?
MSB: "Drop the (bad) thought, just carry on; it will all be good, eventually."
AM: What final thoughts or comments would you like to share?
MSB: 1) Follow your gut feeling! I know some people don't necessarily think they have this or want to use it, but I really think it's the best thing you can do. For me, your gut feeling is not just a vague, "I think I should do this, not sure why, but it feels okay, I suppose," but more of a very informed, empirical-based yet subconscious little helper. Your gut feeling often knows the right answer by reflex rather than consciously accessing and acting on stored information.

2) Trust yourself that you can do more than "just" pipetting. While fresh in my sales position, I would almost start crying whenever I passed a microscope room. And when I saw a Deltavision microscope in the worst case, I felt depressed. But I immediately liked a good number of things in my new job, so I would tell myself, "Give it some time, and the pain will subside." And it did! It's easy to stay attached to the good things you had in the lab at your university, and it can sometimes be hard to appreciate the benefits of your new role in the industry from the very start. But believe me, I would never want to go back anymore, and I'm grateful that I made the change!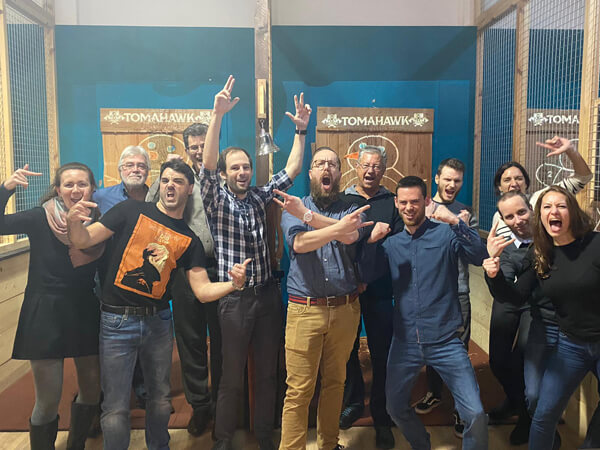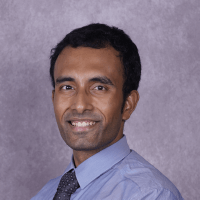 Rwik Sen
Field Applications Scientist
Read Rwik's Interview
Active Motif: What were you doing before joining the Active Motif team?
Rwik Sen: I was undergoing postdoctoral training at the University of Colorado Anschutz Medical Campus, studying how epigenetics impacts development and birth defects.
AM: What are your favorite things about working at Active Motif?
RS: Cutting-edge epigenetics research, collaborations with academia and pharma, great teamwork, diverse opportunities for learning and growth, work-life balance, appreciation, support, and being valued.
AM: What interests you the most about epigenetics?
RS: The epigenetic basis of development and disease. To discover how epigenetic modifications orchestrate the temporal and spatial regulation of cell fate and large numbers of genes is fascinating! I am passionate about understanding how epigenetics regulates development and gene expression, and how mechanisms become dysregulated during disease. Epigenetic regulations can appear at the level of chromatin and DNA modifications, non-coding RNA, and proteins/prions, which adds multiple veils of mystery.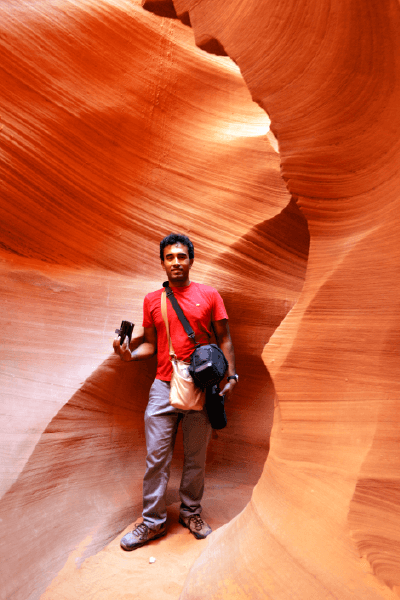 AM: What do you think is the hottest area of epigenetics research right now?
RS: There are several hot areas right now, but one that immediately comes to mind is CRISPR-based targeted editing of epigenetic modifications at individual chromatin loci to study the impact of those modifications in cellular function and behavior. Another hot area is novel RNA and DNA modifications caused by epigenetic factors and the development of single-cell methods to study epigenetics at high-resolution/sensitivity. A variety of epigenetic signatures beyond the well-known DNA methylation and histone modifications are exciting to explore.
AM: What do you think will be the next significant discovery in the epigenetics field?
RS: I believe that the next big discoveries will encompass a deeper understanding of the epigenetics basis of development, disease, and aging. The role of non-coding RNA in chromatin structure and technology to monitor how epigenetic factors regulate such structural dynamics at single-cell resolution will be another significant area. Integrated multiomics high-throughput approaches are extremely popular.
AM: In your career so far, what would you say is the best advice you have received?
RS: Mentorship! Having multiple mentors with overlapping and complementary expertise, both inside and outside of work/study, is extremely beneficial and crucial to success. Work with your mentors on setting and achieving short and long-term goals, and be a mentor when an opportunity arises.
AM: What advice would you give to someone interested in making the transition from academia to biotech?
RS: Transition from academia to the biotech industry can be seamless as long as you adapt and apply your skillsets in a dynamic environment, are receptive to learning, and are open to teamwork. Skills that we learn in academia are transferable.

The essential characteristics of academic research have corresponding counterparts in biotech which we may not realize. For example, the following components apply to scientists regardless of academia or industry – research conceptualization and benchwork, obtaining funding, data documentation, teamwork, meeting deadlines, building collaborations, peer-reviewed publications, presentations – internal and conferences, and mentor-mentee dynamics, being up-to-date with current research, etc. You just need to apply that template to an industrial setting, during which you will learn a lot of cool new things!
AM: When is the right time to start preparing for the transition?
RS: Since your academic skills are transferable, you have already prepared yourself from day one of your academic career; you only need to label and package it when applying for industrial positions. Remember that industrial applications require a resume versus a CV. The presentation you give to your prospective employers and the interview questions will significantly vary between academia and industry. But, on both occasions, you need to build a concrete case as to why you are the best candidate, what interests you about the organization, what unique skills you bring, and what your visions are regarding contributions to the organization and your personal development – short and long terms. Start networking and browsing job ads as early as possible.
AM: What has been challenging/unexpected pre- and post-transition?
RS: Unlike pharmaceutical or other biotech companies, epigenetics is still an evolving field. Although, as a Molecular Biologist in general, my skills could have matched with positions in different companies, I have always wanted to be part of an organization whose passion for epigenetics overlaps with mine and where scientific research is of primary importance. Hence, finding an organization within your niche of specialization can be challenging during the pre-transition phase.

Another area of learning is the understanding of your colleagues' roles and how the organizational machinery works which may differ even if you have worked with collaborators in academia. This is mainly because we are used to working with an extremely limited number of people in similar roles in academia, but in the industry, your colleagues and collaborators can have significantly separate roles. These were some challenges during post-transition. However, biotech gives you a fresh perspective and the opportunity to work with and communicate with large groups of people every day and constantly communicate with customers.

So, the sooner you understand the expectations from your colleagues and customers in their respective roles and the areas you need to improve in, the better. However, with great supervisors, mentors, and colleagues, you can overcome this challenge easily.
AM: When the lab coat comes off, what do you like to do (outside of work)?
RS: I love to explore San Diego and its surroundings! The weather is excellent, and the outdoor options are endless – nature walks, the ocean, downtown, local destinations, farmers and artist markets, restaurants – to nurture my interests in traveling, reading, food, and dancing.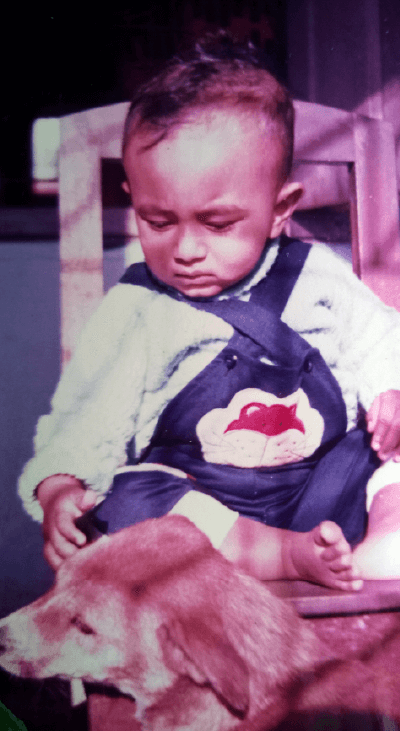 AM: Any concluding thoughts, comments, words of wisdom that you would like to share?
RS: Ask questions! I often hear from experts that the only question that is "silly" is the one that you do not ask. So be curious and open to learning, which is a mutual process because we are all teachers and students at the workplace. And do not forget to be excited to navigate unexplored territory outside of your comfort zone, embrace opportunities, and be respectful towards each other!