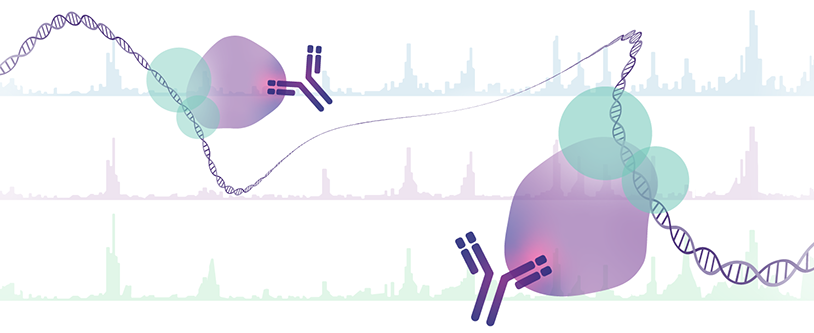 クロマチン免疫沈降(ChIP)は、タンパク質-DNA相互作用およびヒストンの修飾部位をゲノムワイドに調べるための強力な方法です。しかし、ChIPアッセイは習得するのに時間がかかります。アクティブ・モティフのChIP-Seq受託サービスは、あらゆる研究者が最高品質のChIP-Seqデータを取得し、できるだけ早く評価の高い学術誌にそのデータを掲載できるようにサポートします。
アクティブ・モティフのend-to-end ChIP-Seqサービスを利用すれば、効率的なクロマチン断片化を行うために超音波処理を最適化したり、複数の抗体をテストして有効なものを見つけ出したりする必要もありません。また、次世代シークエンシングデータの解析と実験結果の説明も標準で含まれているため、バイオインフォマティクスを新たに学習する必要もありません。
ChIP-Seqサービスの利用は簡単です。細胞や組織のサンプルをアクティブ・モティフに送付すれば、シーケンスサービスだけでなく、分析されたデータと公表可能な図表を1-2ヶ月で受け取ることができます。
ChIP-Seqサービスには以下の内容が含まれます:
クロマチンの抽出および超音波処理による断片化
ChIP検証済み抗体を用いた免疫沈降反応
ChIP-Seqライブラリーの生成
次世代シーケンサーによるシーケンシング
包括的なバイオインフォマティクスおよびデータ解析
論文投稿に利用可能な図の提供
なぜアクティブ・モティフを利用するのか?
影響力の高い学術誌に結果をいち早く公表
多くのお客様が、アクティブ・モティフのChIP-Seq受託サービスを利用して得られたデータをハイインパクトな学術誌に発表しています。これまで、アクティブ・モティフのChIP-Seqプロジェクトは300報以上の査読付き科学論文で発表されています。
多くの科学者がアクティブ・モティフを選んだ理由は、研究課題の遂行において弊社の実施したChIP-Seqのデータが信頼できたためです。弊社の受託解析を利用することで、お客様が自身の研究室でChIPアッセイに時間と資源を費やす場合に比べて、より迅速に公表することを可能にします。アクティブ・モティフが日頃から困難なプロジェクトでさえも成功させていることから、ChIPを専門とする研究室も、存在量の少ない転写因子や困難なサンプルタイプなど、より難易度の高いChIPアッセイを成功させるためにアクティブ・モティフを利用しています。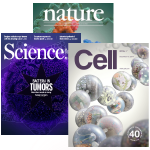 アクティブ・モティフには最高の経験と専門知識があります
アクティブ・モティフは、10年以上にわたりクロマチン免疫沈降受託サービスを提供しており、他のどのサービスプロバイダーよりもChIPアッセイの実施経験が豊富です。エピジェネティクス受託サービスを担当する研究者は、初代細胞、T細胞、新鮮凍結組織、FFPEサンプルなど、様々な異なるサンプルタイプのプロトコールを最適化してきました。また、特に重要なソニケーション工程が、常に効率的で再現性の高いものであることを保証するため、サンプル調製を専門とする職人的な研究者も在籍しています。
多くの研究者にとって、ChIP-Seq実験は研究の重要な部分を占めます。ChIP-Seqアッセイでは貴重なサンプルを使うにもかかわらず、アクティブ・モティフにご依頼くださった研究者が、これまでに数百人にものぼるのは、生み出すデータの質が卓越しているためです。
数百種類のChIP-Seq検証済み抗体があります
アクティブ・モティフは、過去数年にわたり、異なるメーカーから入手した1,500種類以上の抗体について、ChIPアッセイに使用可能か評価しました。残念ながら多くの抗体はChIP-Seqには適しませんでしたが、弊社では300種以上の異なるターゲットに対して、独自のプロトコールにしたがい、私達自身で検証を行っており、お客様のプロジェクトにご利用いただけることに自身を持っています。このことは、抗体選択過程において曖昧な推測や試行錯誤することを不要にします。ほとんどのChIPのターゲットについて、どの抗体が最も効果的かが、すでに判っているからです。未検証の稀なターゲットをご希望の際は、1つまたは複数の抗体を検証するための迅速でお手頃なChIP-Seq抗体検証サービスを行っています。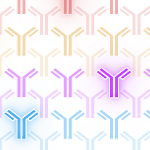 厳格な品質管理とトラブルシューティング
私たちは、手を抜いたり迅速で簡単な方法に頼ったりせず、正しい方法で実験を行います。ChIP-Seqにおける作業の各ステップには、次のステップに進む前に必ず行う品質管理チェックポイントがあります。依頼者は、プロジェクトの各ポイントにおいて弊社のチームと連絡を取り合うことにより、実験のワークフローにおけるサンプルの状態を常に把握することができます。
弊社がデータの品質について確信が持てない場合は、依頼者と相談して最適なオプションを検討します。その後、必要なトラブルシューティングを実施して、依頼者が最高の結果を確実に得られるように努力します。これらはすべて追加料金なしで提供されます。具体的には、クロマチン免疫沈降やライブラリー調製のやり直し、または適切かつロバストなデータ解析を行うために十分なシーケンシング深度を達成するため、追加の次世代シーケンシングを行うことも含まれます。お客様のプロジェクトを完結させ、高品質の結果を提供するためにできることを全て行います。
私達は科学的に可能な限りの保証を提供します。
利用者の声:
"Active Motif took the time to listen to our questions, understand our goal and discuss all options and implications. Not only did the ChIP-Seq study confirm our data-set, it also highlighted a novel mechanism. The quality of the data and service was amazing. Excellent science, informed and helpful people and quality data."
David Briere, PhD
Principal Scientist
Mirati Therapeutics
免疫沈降の実験経験がありませんでしたが、実験の計画から抗体の選択まで丁寧に相談に乗っていただき、無事結果を得ることができました。アクティブ・モチーフ社のプロトコール並びに抗体の使用実績が充実しており、事前にある程度情報を得られた点も安心できました。データが届くまで2ヶ月程度で予想よりも早く、標的候補のスクリーニングを行うことができました。本サービスはとても満足のいくものでした。
千葉 雄太 先生
東北大学 病院 小児歯科
View complete list of testimonials >
ChIP-Seq受託サービス関連資料
日本語チラシはこちら。
ご興味をお持ちの方は、Epigenetic Services Information Requestに必要事項をご記入ください。
Generating data is only half the battle in ChIP-Seq. When the sequencing is complete, tens of millions of short sequence tags must be mapped back to the genome followed by peak calling. Peak calling is complicated by the fact that different algorithms are required for accurate peak calling depending on the antibody used. Thousands to tens of thousands of binding sites must then be exported into a meaningful output that relates the data to genes and allows for multiple samples to be compared to one another. Challenges continue with clustering, heat maps and graphical representations of genome-wide localization patterns. This type of in-depth bioinformatics analysis is beyond the capabilities of most labs. That is why data analysis is part of the standard package for all of our ChIP-Seq Service projects.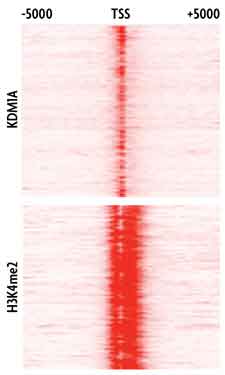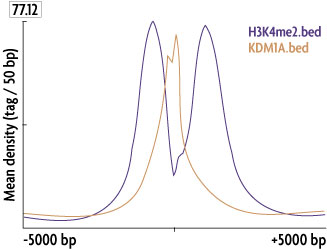 Figure 3: Compilation of all genomic binding sites relative to gene transcription start sites (TSS).
The selected papers below cite the use of and/or provide additional information about ChIP-Seq Services provided by Active Motif's Epigenetic Services: