<< Back to MOTIFvations Blog Home Page
Keeping Up to Date with KRAS-driven Cancer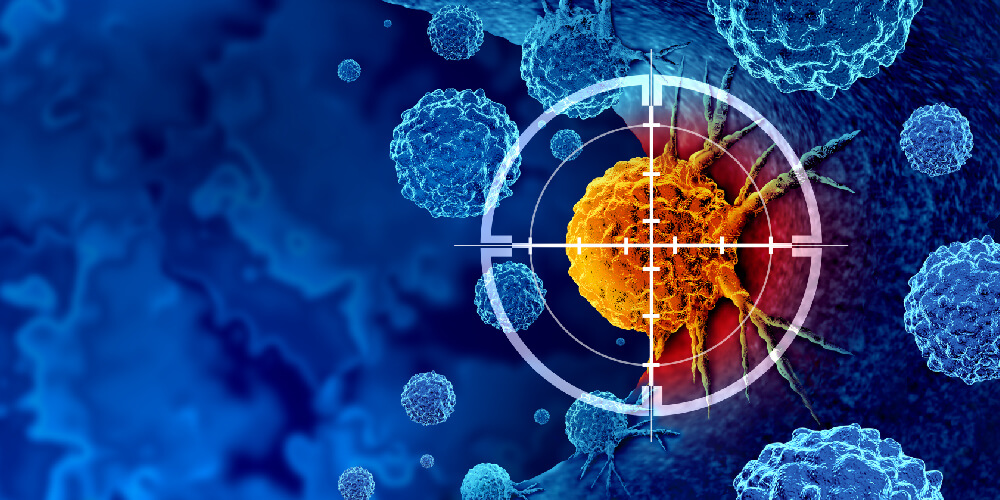 July 14, 2023
Introduction: KRAS and Cancer, Why is This Protein so Important?
The RAS proteins - small GTPases that switch between an active GTP-bound state and an inactive GDP-bound state in response to upstream growth factor signaling (Wennerberg, Rossman, and Der) - regulate multiple downstream signaling pathways that help to control cell proliferation. The presence of oncogenic mutations in the KRAS proto-oncogene (from "Kirsten ras oncogene homolog") (Brose et al. and Prior, Lewis, and Mattos) leads to the generation of proteins that drive the development of lung, colorectal and pancreatic cancers (Yang et al.). Unfortunately, we face significant challenges when treating patients with KRAS-driven tumors, with the development of new treatment strategies having the potential to save thousands of lives each year.
We now provide you with a summary of all the exciting studies that have propelled the KRAS-centered cancer research field forward in recent months.
KRAS Mutations as Genomic Biomarkers
Researchers led by Emile E. Voest (Netherlands Cancer Institute, Amsterdam, the Netherlands) and Nicola Valeri (The Institute of Cancer Research, London, UK) knew of the lack of clinical-grade genomic biomarkers for chemotherapeutic response in cancer patients. Their specific area of focus concerned metastatic colorectal cancer treatment with trifluridine/tipiracil chemotherapy, where relatively low levels of improvement in overall survival suggested the need for biomarker-mediated patient selection (Van Cutsem et al. and Mayer et al.).
In their recent Nature study, van de Haar et al. identified the presence of common KRAS codon G12 (KRASG12) mutations (Zehir et al.) as a potential biomarker of chemotherapeutic resistance using whole-genome analysis of metastatic colorectal cancer patients. The team validated the significant association of KRASG12 mutations with poor survival in real-world data analyses from patients with metastatic colorectal cancer receiving chemotherapy. The authors also analyzed data from a global, double-blind, placebo-controlled, phase 3 RECOURSE trial (a randomized trial of trifluridine/tipiracil treatment in patients with refractory metastatic colorectal cancer; Mayer et al.). In this real-world cohort, KRASG12 mutations functioned as predictive biomarkers for the reduced overall survival benefit of chemotherapy versus placebo; however, metastatic colorectal cancers patients with tumors containing common KRAS codon G13 (KRASG13) mutations (Zehir et al.) displayed significantly improved overall survival with chemotherapy versus placebo. Importantly, this supports the findings of previous studies (Lu et al., Ostrem and Shokat, and Li, Balmain, and Counter) that reported KRASG12 and KRASG13 mutated metastatic colorectal cancers as distinct clinical entities and not as the same entity as previously thought.
Overall, the finding that specific KRAS mutations function as biomarkers for differential overall survival in response to chemotherapy may have significant implications for the future management of metastatic colorectal cancer patients.

How Diverse KRAS-interacting Proteins Impact KRAS-driven Lung Cancer
In a previous study, researchers from the laboratory of Monte M. Winslow (Stanford University, CA, USA) developed Tuba-seq (Rogers et al.) - CRISPR/Cas9-based genome editing with tumor barcoding and high-throughput barcode sequencing – to precisely quantify the effects of genes that impact lung cancer initiation and growth. Previous genetic and proteomic mapping efforts had defined an extensive KRAS protein interaction network, which included canonical regulators and effectors but also a variety of other proteins that remain poorly understood in the context of KRAS-driven lung cancer (Kelly et al. and Broyde et al.).
In their recent Nature Cell Biology article aimed at understanding regulators of RAS signaling to a greater degree and identifying novel treatment strategies, the authors employed Tuba-seq to highlight RAS paralogues - HRAS (from "Harvey Rat sarcoma virus") and NRAS (named for its identification in human neuroblastoma cells) - as specific suppressors of oncogenic KRAS-driven lung cancer growth. Tang et al. demonstrated that HRAS and NRAS significantly suppressed KRASG12D-driven tumor growth in mouse models and subsequently confirmed these effects in vitro in human lung cancer cell lines. At the mechanistic level, the team discovered that the two RAS paralogues interacted with oncogenic KRAS, suppressed KRAS-KRAS interactions, and suppressed downstream RAS/MAPK signaling; furthermore, they reported that HRAS and NRAS mutations in oncogenic KRAS-driven human lung cancer partially abolished their inhibitory effect. Interestingly, HRAS more potently suppressed tumor growth in mouse models, although NRAS more substantially affected KRAS–KRAS dimerization and downstream signaling in vitro. Additional in vivo screening revealed that HRAS and NRAS specifically suppressed oncogenic KRAS-driven lung cancer development and had no impact in oncogenic BRAF-driven lung cancer mouse models.
Overall, this exciting research highlighted "RAS paralogue imbalance" as a driving force behind lung cancer using a technological platform that may support the discovery of additional regulators of this difficult-to-understand and treat condition.
A Novel, Specific Immunotherapeutic Approach to Oncogenic KRAS-driven Tumors
Cancer immunotherapy represents an exciting new treatment strategy that involves targeting neoantigens derived from cancer cell-specific gene mutations that are absent in normal, healthy tissues. While intracellular KRAS remains inaccessible to conventional therapeutically-applied monoclonal antibodies, small molecule inhibitors that irreversibly bind to oncogenic KRASG12C had demonstrated promising clinical anti-tumor activity (Hong et al., Canon et al., and Fell et al.); however, targeting a more frequent mutation (such as KRASG12D) required the development of a novel approach. T cell-mediated tumor immunity, which targets mutated intracellular proteins via T cell receptor recognition of neoantigen-derived peptides presented by human leucocyte-antigen class I on the cell surface, offers an alternative strategy to targeting cancer-specific neoantigens (Chatani and Yang). Pioneering research had paved the way towards targeting KRAS mutant neoepitopes using peptide-HLA specific therapeutics (Tran et al. and Wang et al.); however, the exact mechanisms underlying specificity remain incompletely understood.
In a recent Nature Communication study, a team led by Andrew D. Whale and Chandramouli Chillakuri (Immunocore Ltd., Abingdon, USA) described the identification and development of an affinity-enhanced T cell receptor recognizing a decamer peptide derived from KRASG12D, the most common KRAS mutant. Poole et al. reported that this T cell receptor distinguishes KRASG12D from KRASWT, even given the over one-million-fold increase in affinity, with specificity found to be driven by differences in indirect electrostatic interactions. The fusion of the affinity-enhanced TCR (as a targeting arm) to a humanized anti-CD3 single-chain variable fragment formed a bispecific T cell-engaging immune mobilizing monoclonal TCR against cancer (ImmTAC) molecule (Lowe et al.). Encouragingly, this ImmTAC enabled the specific elimination of KRASG12D-expressing cancer cells while sparing KRASWT-expressing cancer cells and a range of normal cells.
This fascinating study suggests that this mode of cancer immunotherapy– T cell receptor-mediated detection of single amino acid mutations in neoantigens derived from oncogenic mutations such as KRASG12D – has enormous potential and informs on the molecular mechanisms guiding specificity. Overall, a treatment strategy based on this ImmTAC has enormous potential in treating patients with high unmet clinical needs.
Late Breaking KRAS Studies
But that's not all - check out these additional papers if you are still hungry for more KRAS research!!
Researchers led by Piro Lito (Memorial Sloan Kettering Cancer Center) recently reported on the nucleotide exchange-dependent cycling of KRAS oncoproteins between active and inactive states in cancer cells and described how novel "Pan-KRAS" inhibitors may have broad therapeutic implications in patients with KRAS-driven cancers (Kim, Herdeis, and Rudolph et al.). Meanwhile, research led by Scott Haston, Daniel Muñoz-Espín, and Juan Pedro Martinez-Barbera highlighted the critical role of senescent macrophages in the initiation and progression of KRAS-driven lung tumors and began to define potential therapeutic avenues and cancer prevention strategies (Haston et al.). Finally, a team led by Hiromichi Ebi (Aichi Cancer Center, Japan) demonstrated that mislocalization of the apical-basal polarity protein Scribble induces adaptive resistance to KRASG12C inhibitors through the feedback activation of MAPK signaling mediated by YAP-induced expression of the RAS superfamily protein MRAS (from "Muscle RAS Oncogene Homolog") (Adachi et al.).
Be sure to check out this free webinar from Michelle Carlson, Ph.D. (Product Manager at Active Motif), which describes the functionality of the novel ELISA for the detection of ACTIVE KRAS, and another Active Motif blog post regarding strategies for KRAS research and drug discovery!
---
About the author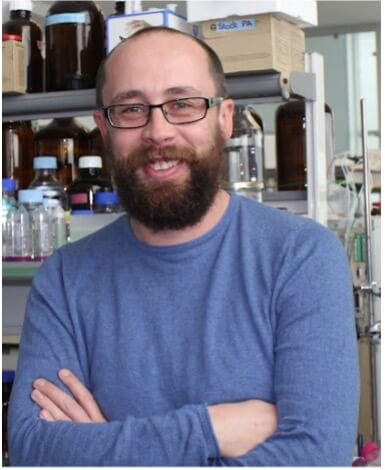 Stuart P. Atkinson, Ph.D.
Stuart was born and grew up in the idyllic town of Lanark (Scotland). He later studied biochemistry at the University of Strathclyde in Glasgow (Scotland) before gaining his Ph.D. in medical oncology; his thesis described the epigenetic regulation of the telomerase gene promoters in cancer cells. Following Post-doctoral stays in Newcastle (England) and Valencia (Spain) where his varied research aims included the exploration of epigenetics in embryonic and induced pluripotent stem cells, Stuart moved into project management and scientific writing/editing where his current interests include polymer chemistry, cancer research, regenerative medicine, and epigenetics. While not glued to his laptop, Stuart enjoys exploring the Spanish mountains and coastlines (and everywhere in between) and the food and drink that it provides!
Contact Stuart on Twitter with any questions
---
Related Articles

March 8, 2023
RAS is one of the most common oncogenes, responsible for 20-30% of all human cancers, with KRAS being responsible for most of these. Current research has mostly focused on targeting KRAS mutants, but it's only been in the last decade that we've seen development of methods to directly inhibit mutant KRAS. With new insight into mechanisms behind KRAS activation there is an ever-expanding pipeline of potential drugs which may change the way these dangerous cancers are treated. Here we provide a look at the history of RAS family proteins in the context of mutations and potentially targets to mitigate their action.

Read More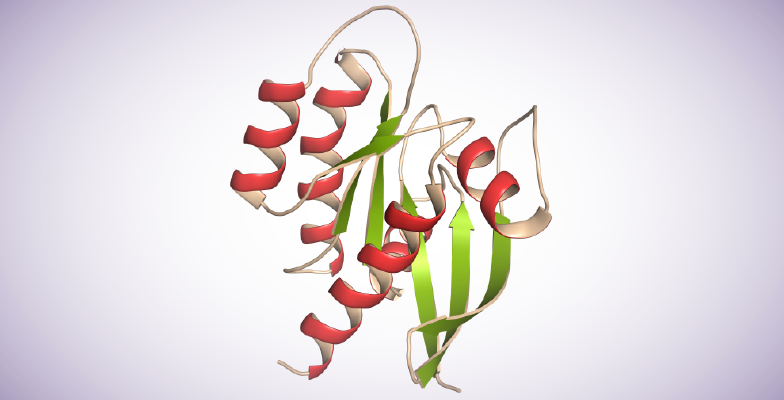 May 17, 2022
While they may not in a song, the Ras family of proteins do take a lead in several crucial physiological processes, across species and disease states. Volumes of work have written on Ras and continues today - to decipher RAS function, and to pursue understanding of Ras mutations for diagnostic and prognostic tools. In this article, we look at RAS research strategies, key articles, and future directions in this exciting field.

Read More
<< Back to MOTIFvations Blog Home Page