アクティブ・モティフのTranscriptionPathTMはRNAの発現をもとにした遺伝子発現解析法(RNA-Seqやルシフェラーゼアッセイ)とは異なるアプローチで遺伝子発現機構を解析する方法です。TranscriptionPathは、RNA pol IIが結合する遺伝子領域をゲノムワイドに解析するためのクロマチン免疫沈降(ChIP-Seq)をベースとした手法です。この方法は、RNAの半減期の影響を受けずに転写状態を解析することが可能です。また、同時に転写因子の結合状態も併せて観察することで、転写因子の結合と転写状態の変化をより詳細に解析することができます。
TranscriptionPath-Seqの受託解析内容
お客様には凍結組織または細胞ペレットをお送りいただきます。その後は弊社にて:
クロマチンの調整およびソニケーション
抗RNA Pol II抗体を用いたクロマチン免疫沈降
ChIP-Seqライブラリーの作製
Illumina社の GA IIまたはHiSeqを用いた次世代シーケンシングの実施
データ解析および納品
詳しくはTranscriptionPath Applications Noteをご覧いただくかEEpigenetic Services Information Requestまでお問い合わせください。また、Epigenetic Services Profileもダウンロードいただけます。
Name
Cat No.
Price
TranscriptionPath™ ChIP-Seq
25031
Get Quote
TranscriptionPath™ ChIP-qPCR
25132
Get Quote
Advantages of using TranscriptionPath to measure gene expression
Measure transcription rates without the influence of RNA half-life.
Ideal for measuring changes in gene expression at early time points (minutes).
Detect alternate start sites and unannotated genes.
Identify genes that are poised for transcriptional activation.
Perform in parallel with transcription factor-targeted ChIP to correlate TF binding with changes in transcription.
TranscriptionPath reveals four distinct transcription patterns
TranscriptionPath is based on ChIP using an antibody that targets RNA Polymerase II (RNAPII). Four distinct patterns are observed when using ChIP-Seq to analyze the immunoprecipitated DNA. These are: 1. Paused and Transcribed – This state is defined by a significant peak at the transcription start site (TSS) followed by a lower, more even signal across the gene body. The peak at the TSS is indicative of either formation of the pre-initiation complex (PIC) or pausing following RNAPII release from the PIC. The elevated signal across the gene body is indicative of transcription of the gene. 2. Not Paused and Transcribed – This state is defined by an even signal across the gene body with no peak at the TSS. 3. Paused and Not Transcribed – This state is defined by a peak at the TSS and no signal in the gene body. These genes have assembled the PIC and are poised for transcription but the genes are not being transcribed. 4. Not Paused and Not Transcribed – This state is defined by no recruitment of RNAPII to the gene body or TSS. These genes are inactive. The different states provide information on the mechanisms of transcription of each gene.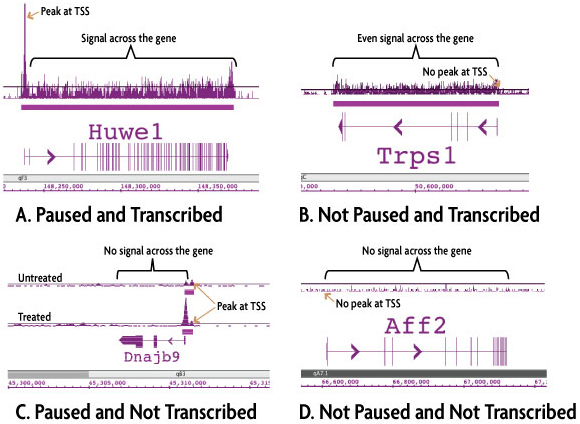 Figure 1: TranscriptionPath™ data reveals four states of RNAPII occupancy.
---
TranscriptionPath can detect changes at early time points
Changes in gene expression occur within minutes of cell treatment but these changes are often ignored because most gene expression studies measure only much later time points. In order to truly understand a cellular response it is important to understand the primary response, that is, the changes that are happening within minutes of treatment. Measuring mRNA at these early time points has limitations as transcripts over 100 Kb will take over 1 hour to be fully transcribed, processed and exported to the cytoplasm where they can be detected. The TranscriptionPath method can detect gene expression changes that are missed by mRNA detection methods because it measures RNAPII occupancy at DNA in real time.
The examples in the figure below show that the TranscriptionPath-qPCR assay is more robust and can detect changes earlier in the time course than mRNA measurements by RT-qPCR.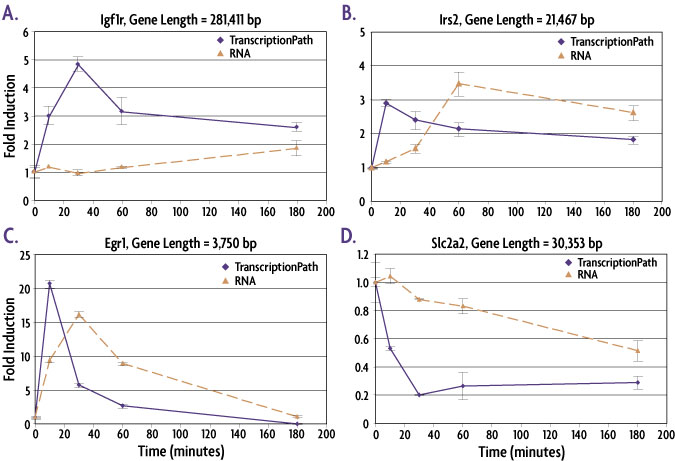 Figure 2: TranscriptionPath™ is better than mRNA methods at detecting changes in gene expression at early time points.
---
TranscriptionPath in combination with TF ChIP
ChIP is widely used to detect transcription factor binding or histone modifications. ChIP-Seq is a combination of ChIP followed by Next-Gen sequencing that enables TF binding and modified histone occupancy to be be mapped across the entire genome. However, mapping binding sites lacks contextual information because the process of TF binding does not always lead to transcriptional activation or repression. In order to more fully understand the importance and/or function of individual TF binding events it is necessary to understand the effects of TF binding on transcription of each bound gene. This type of analysis can be achieved by integrating ChIP-Seq data with TranscriptionPath-Seq gene expression data.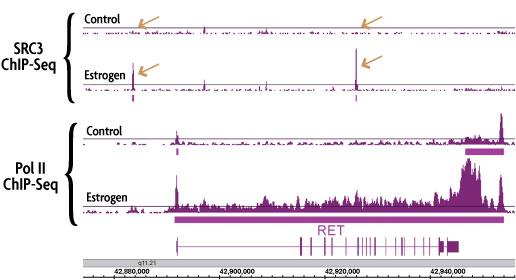 Figure 3: Induced TF binding correlates with TranscriptionPath™-measured gene expression.
---
TranscriptionPath can identify alternate start sites and unannotated genes
30-50% of all human genes use alternate transcription start sites. Using the TranscriptionPath method for gene expression studies has the added advantage of providing information on transcription start sites (TSSs). These alternate TSSs can occur within the existing annotation or far upstream of the annotated start site. Often the identified alternate TSS can be verified by searching additional gene databases. Additionally, TranscriptionPath has the ability to detect transcription of unannotated genes. The two examples below illustrate ways in which TranscriptionPath data is rich in additional biological information that goes beyond simply measuring transcription rates.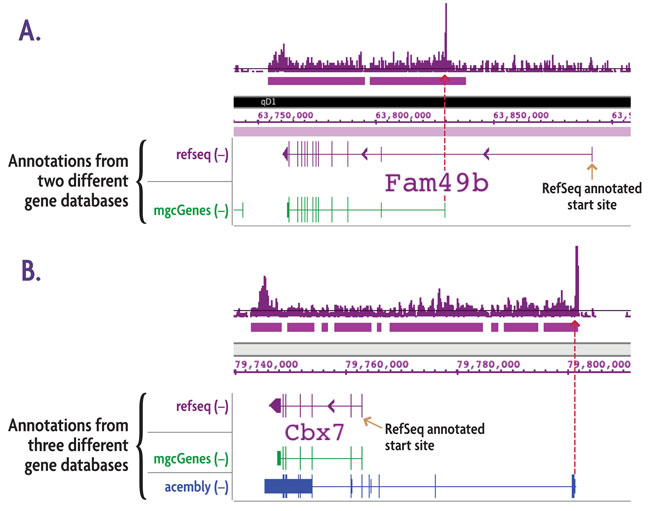 Figure 4: Alternate transcription start sites (TSSs) revealed by TranscriptionPath™.
The following papers cite the use of and/or provide additional information about TranscriptionPath™ Services provided by Active Motif's Epigenetic Services: