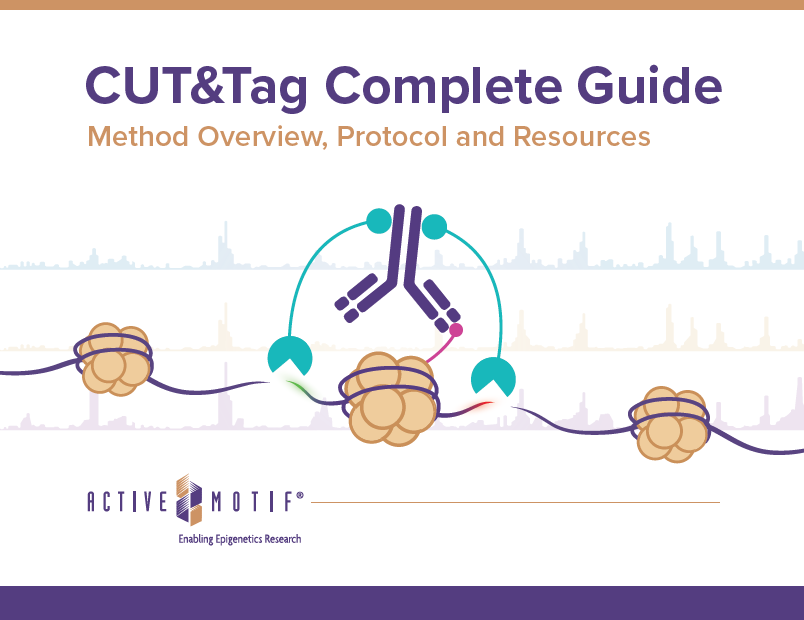 CUT&Tag Complete Guide eBook
Method Overview, Protocol and Resources
CUT&Tag is an invaluable method to investigate genomic localization of histone modifications and some transcription factors that reveals interactions between proteins and DNA or identifies DNA binding sites for proteins of interest.
This free eBook provides an overview of CUT&Tag, how it compares to other ChIP-based protocols, and everything you need to know to get started using CUT&Tag in your research.
Topics covered include:
Overview of CUT&Tag Method
CUT&Tag vs. CUT&RUN vs. ChIP-Seq
Single-Cell CUT&Tag (scCUT&Tag)
CUT&Tag-IT™ Assay Kit Workflow & Sample Data
End-to-End CUT&Tag Services
CUT&Tag FAQs
Please note: The submission form below may not display on all browsers. For best results, we recommend using Chrome or Safari as your web browser. If you are having problems accessing the form, please contact technical support.