Chromeo™ 546 is a bright, red fluorescent label that replaces Cy3*, Alexa Fluor 546*, DyLight 549* and other dyes excitable within a wavelength range of 530-555 nm. It exhibits superior luminescence properties, a broad Stokes shift, stability towards photobleaching and pH, and low cell toxicity. Chromeo 546 is compatible with various excitation sources including mercury arc, tungsten and xenon arc lamps, the 544 nm line of the Helium-Neon laser and the 532 nm green laser line.
Why use Chromeo™ 546?
Photostability – enables multiple exposures and increased exposure time
Bright fluorescence – sensitive detection
Low background
pH insensitive
Easy to use – no harsh chemicals required for conjugation
Narrow emission and absorption bands – enables multi-color experiments
Reactive fluorescent Chromeo 546 serves as a bright label for antibodies and other biomolecules, enabling detection in immunofluorescence, high content screening, ELISA and FRET applications, as well as in flow cytometry.
To ensure that you get the best possible results in your immunofluorescent staining, we recommend the use of Chromeo 546 together with our complete line of MAX Stain™ Immunofluorescence Tools, as those components have been formulated to optimize the performance of all Fluorescent Chromeo™ Dyes.
Name
Format
Cat No.
Price
Chromeo™ 546 Alkyne
1 unit
15191
Get Quote
Chromeo™ 546 Azide
1 unit
15194
Get Quote
Chromeo™ 546 NHS-Ester
1 unit
15198
Get Quote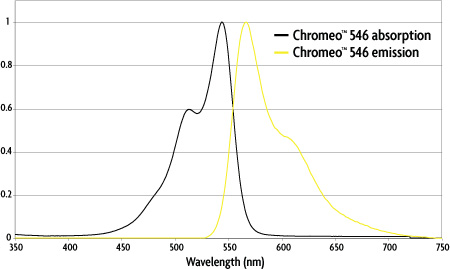 Dye
Absorption
Emission
ε L/(mol-cm)
Stokes shift
Chromeo™ 546
545 nm
561 nm
98,800
16 nm

Table 1: Properties of Chromeo™ 546.
Chromeo™ 546 is a bright fluorescent dye that can be excited between 530-555 nm. The dye is very stable over a broad pH range and in combination the MAX Stain™ reagents it shows high fluorescence intensity and photostability. Chromeo 546 and Chromeo 546 dyes are a good choice to replace dyes like Cy3*, Alexa Fluor 546*, DyLight 549* and their conjugates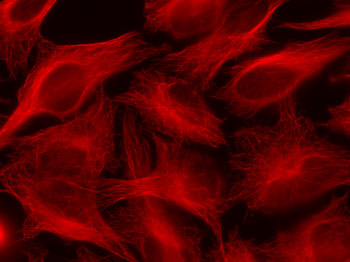 Figure 1: Chromeo 546 staining in HeLa cells.
To evaluate the photostability of Chromeo 546 conjugates in immunofluorescence experiments, tubulin was stained in HeLa cells and the intensity of it and various other secondary antibodies was monitored over a period of 80 seconds. The comparison with ATTO 550, Cy3, Alexa 546 and DyLight 549 in Figure 2 shows that most of the conjugates exhibit similar resistance to photobleaching when the samples were prepared under the same conditions reagents with MAX Stain reagents. The Alexa 546 conjugates perform poorly and exhibit photobleaching when prepared using MAX Stain reagents, though these same reagents prevent fading with the other dyes we have tested.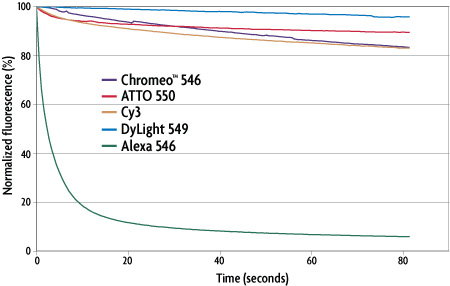 Figure 2: Photobleaching analysis of various dyes excitable in the 530-550 nm range while using MAX Stain reagents.
All Chromeo dyes have been evaluated in a variety of fluorescent assays and analyzed with different instruments, such fluorescent plate readers and Widefield/Structured Illumination & Confocal microscopes. Figure 3 shows a comparison of three different dye conjugates, Chromeo 546 Goat anti-mouse IgG, Alexa 546 anti-mouse IgG and DyLight 549 anti-mouse IgG, when excited using the 544 nm line of a HeNe laser. The figure demonstrates the quality of the Chromeo 546 conjugated secondary antibodies.

Figure 3: Tubulin staining in HeLa cells, analyzed by confocal microscopy using the 544 nm line of the HeNe laser.
Figure 4 shows the confocal microscopy picture of the Chromeo 546 conjugate with an inset at a greater enlargement. The ability to zoom in closely and see the tubulin fibers clearly demonstrates the dye's brightness and low background in immunofluorescent staining. This makes Chromeo 546 an excellent tool for use in fluorescent microscopy experiments.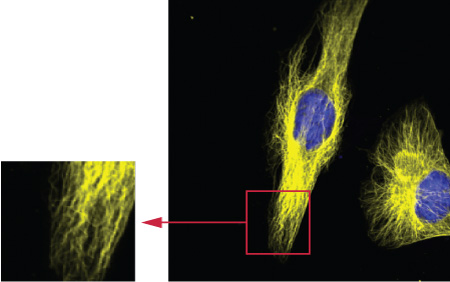 Figure 4: Tubulin staining in HeLa cells, analyzed by confocal microscopy using the 544 nm line of the HeNe laser.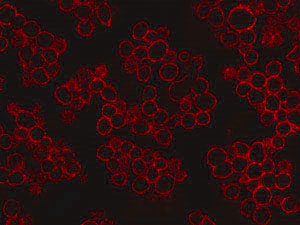 Figure 5: EGFR staining with Chromeo 546 secondary antibody.
Chromeo 546 has been shown to work in several different types of fluorescence microscopy. In addition to classical confocal or widefield applications, Chromeo 546 has been tested in super-resolution microscopy. The fluorescent properties of Chromeo 546 dye and secondaries meet the specifications required to perform GSDIM microscopy, as shown below by tubulin staining (Figure 6).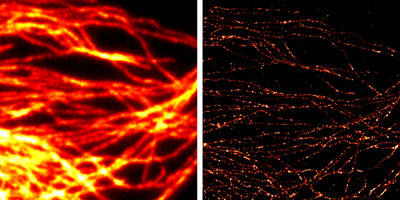 Figure 6: Chromeo 546 antibody conjugates in widefield and GSDIM microscopy.
The following selected publications cite the use of and/or provide additional information about Chromeo 546:
The Chromeo 546 Antibody Labeling Kit has been cited in the following publications: